Hi everyone

Some great decorating tips from professional interior designers.

By shopping thrift and antique stores, you too may be able to find similar items which will bring a vintage look to your homes interior.


Find out what trending items interior designers are sourcing at thrift and antique stores.

Ornate Mirrors and Frames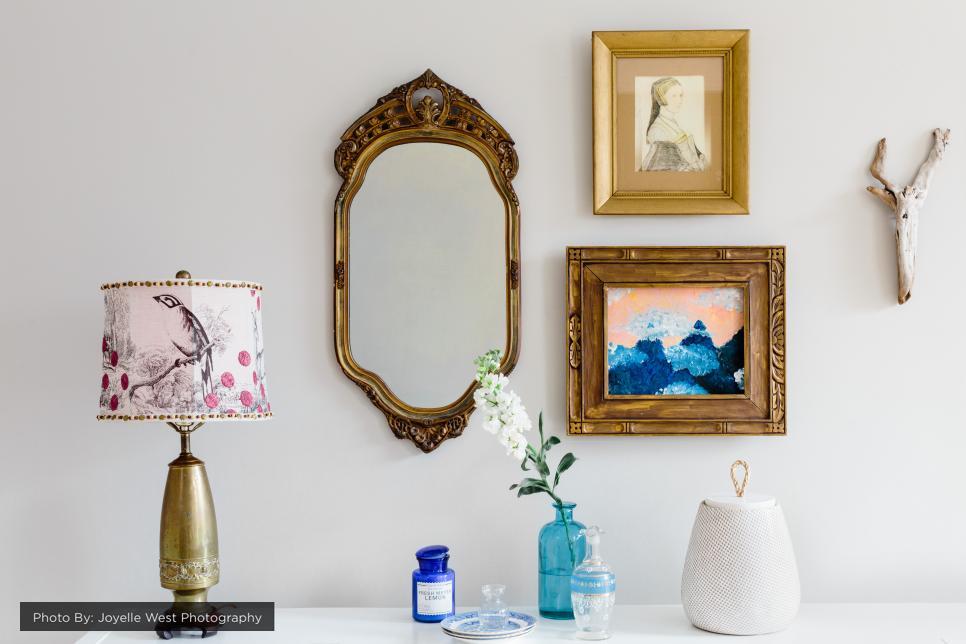 Interior designer Barbara Vail located in Boston, Mass., says she's "always looking for vintage mirrors with ornate details" when she shops at antique stores. Not only do these pieces add texture and pattern, they also bring character into your space.

From: Barbara Vail
Persian Rugs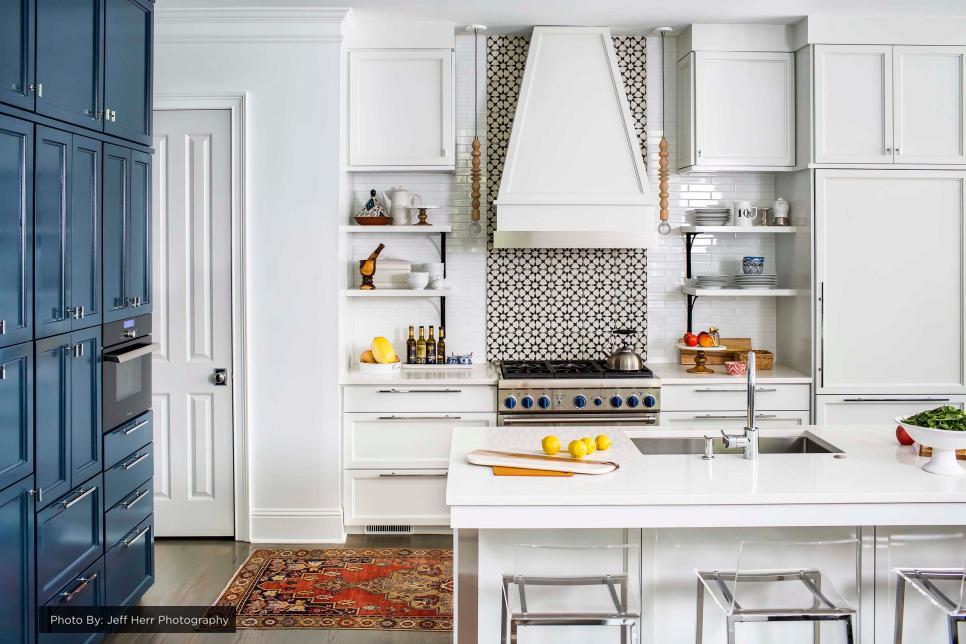 Terracotta Design principal architect and interior designer, Ili Hidalgo-Nilsson of Atlanta explains, "colorful Persian rugs provide a lot of character for white kitchens." This idea can be seen in this white and blue Atlanta kitchen that is accented with a gorgeous Persian rug, bringing texture and color into the space.

From: Terracotta Design Build
Furniture With Character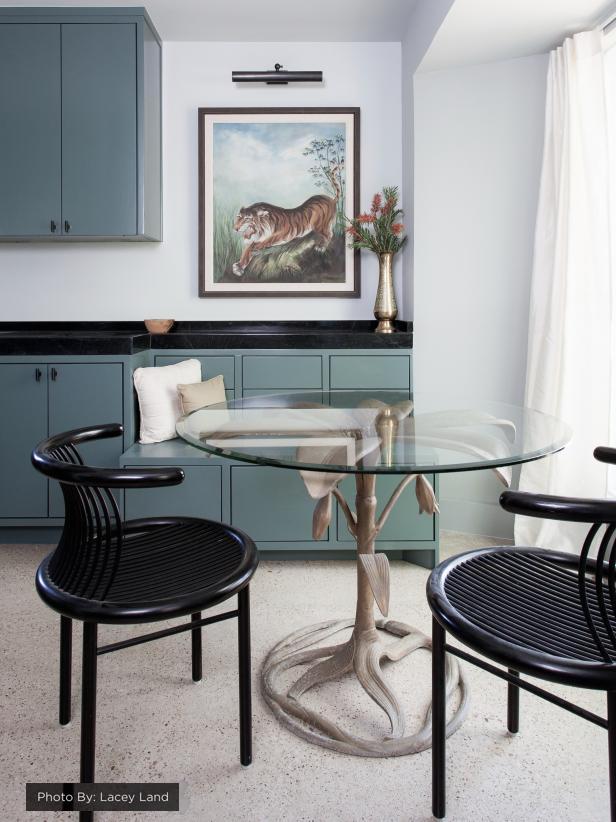 "I'm currently looking for well made, but simple furniture that has a little bit of character, like these Helmut Lubke chairs that were designed in 1937," says Austin, Texas designer Sarah Stacey. "If you like a piece, you should get it! I usually hunt until something catches my eye and don't really focus my attention on current trends."

From: Sarah Stacey Interior Design
Antiques That Personalize Your Space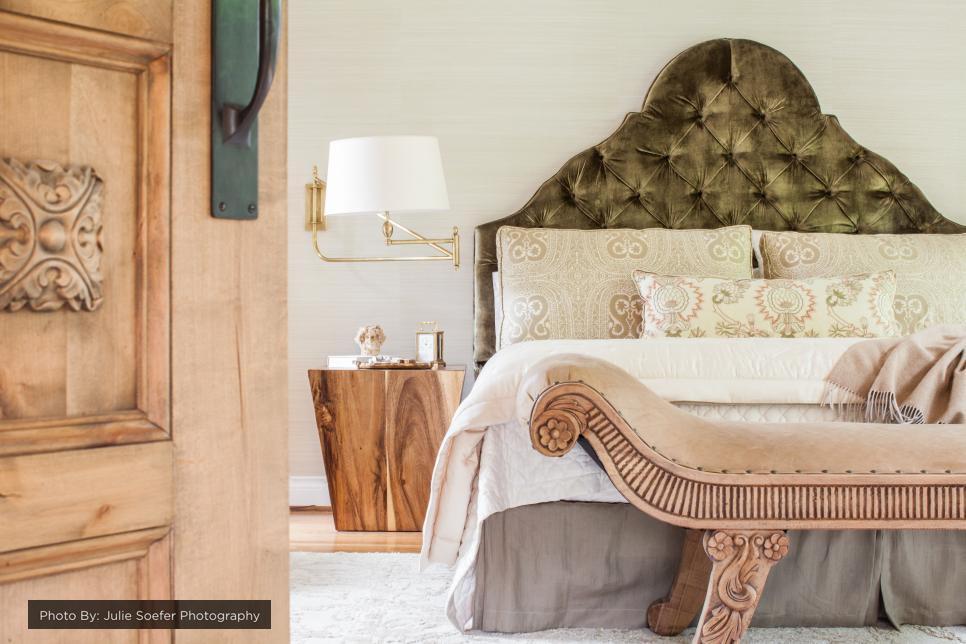 "An inspiring home is one that reflects the lives and loves of the people who dwell within," says Houston interior designer Marie Flanigan. "Sourcing antiques with a history that speaks to you, will lend a more meaningful touch to your décor than a piece found at a mega-retailer. Whether the country of origin, the year of production, or the location in which you stumbled upon it hold a special significance to you, being able to pinpoint a sentimental characteristic instills additional value and personalizes your find."
Small Pieces That Tell A Story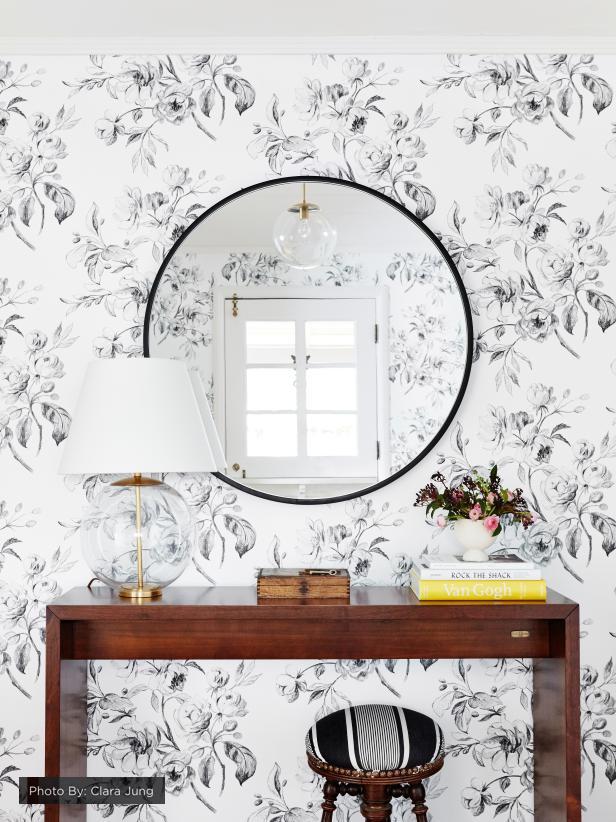 Banner Day principal designer Clara Jung of Berkeley, Calif. says, "I'm always looking for antique pieces that can be injected with a bit of modernity so it's suitable for a contemporary space as much as a traditional one. Sourcing and installing a small antique piece in a room that is largely furnished with new objects and furniture is a great way to round out the story of any room in a house. It also gives layers and depth, a feeling of history that can't really be articulated, but always appreciated." This foyer stool is the perfect example of this concept.
Benches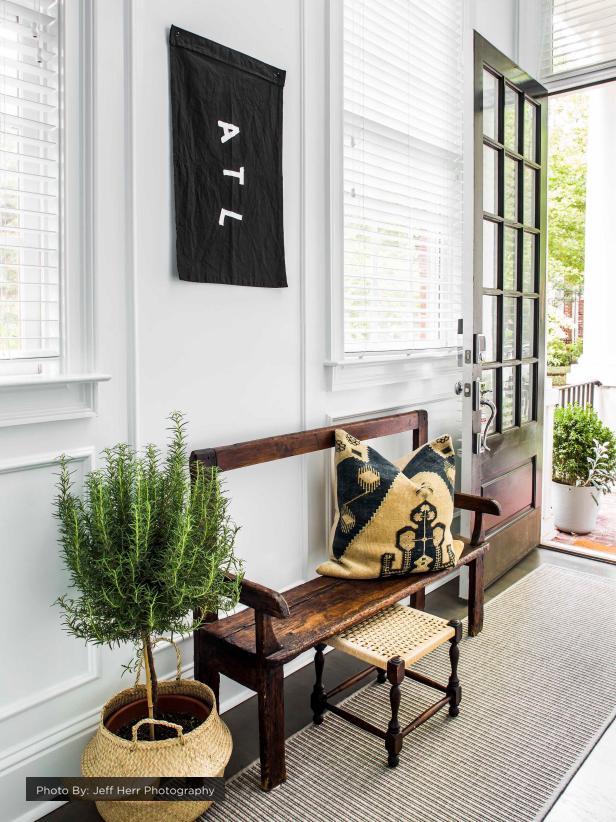 This antique entryway bench is paired with modern elements, giving this foyer a great balance. "It's all about the mix. Old/new, high/low and now reclaimed," explains interior designer Ili Hidalgo-Nilsson of Terracotta Design Build located in Atlanta.

From: Terracotta Design Build
Pieces That Are Versatile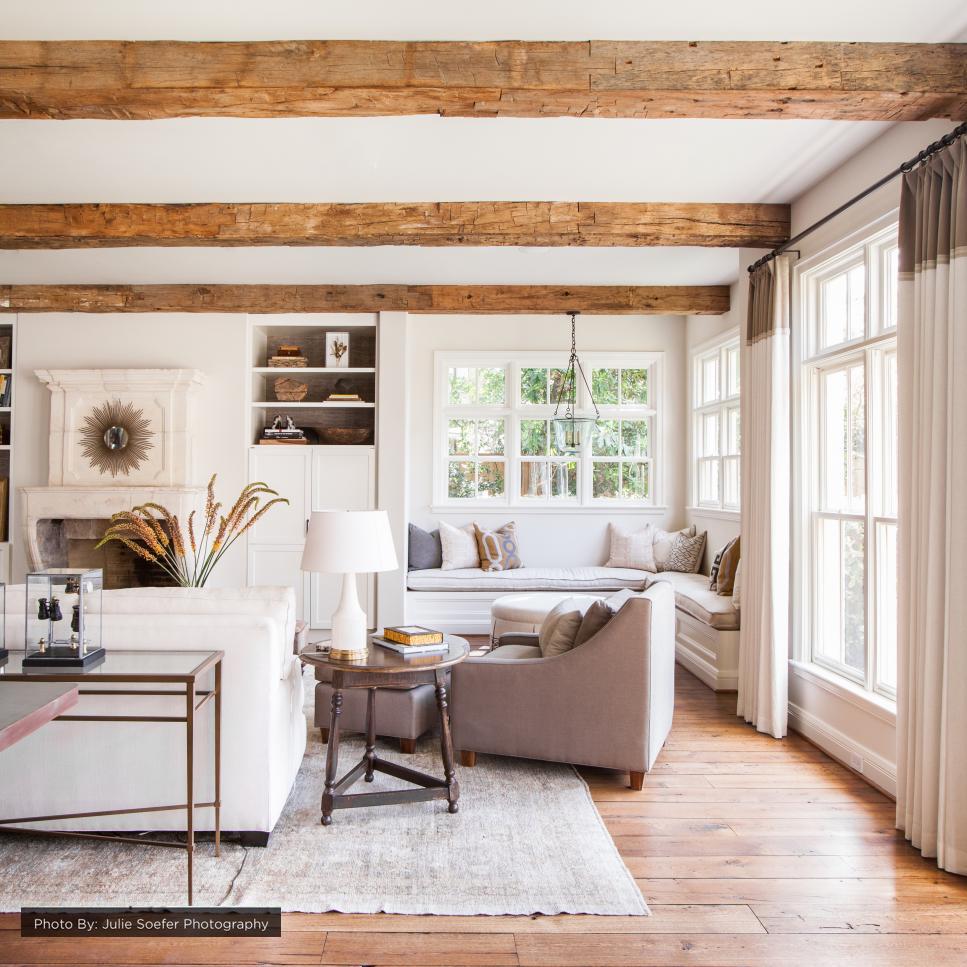 "When on the hunt for antiques, it's easy to fall in love with a one-of-a-kind treasure, but the challenge often occurs when we haul our discovery home and have to find the perfect spot for it! While shopping, look for items with multiple functions or pieces that could be adaptable to a variety of uses," says Houston designer, Marie Flanigan.
Korbels and Front Porch Details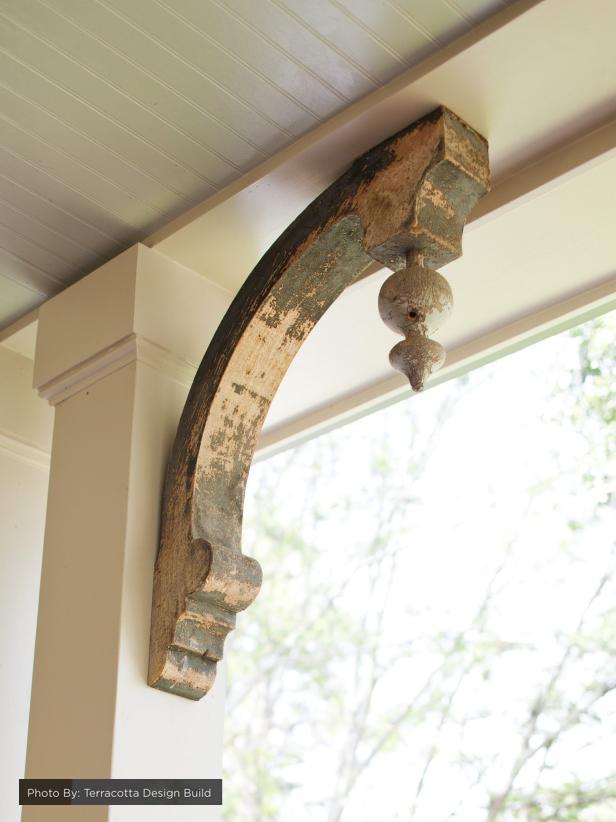 Designer and architect Ili Hidalgo-Nilsson with Terracotta Design Build in Atlanta, found five brackets stacked up at a little store on the side of the road. They were pieces of houses that had been demolished, but she loved the gray-blue patina and their scale. "Even if you have a brand new home, accessorizing with found objects is a great way to impart texture and character and charm without spending an arm and a leg," she explains.

From: Terracotta Design Build
Quality Craftsmanship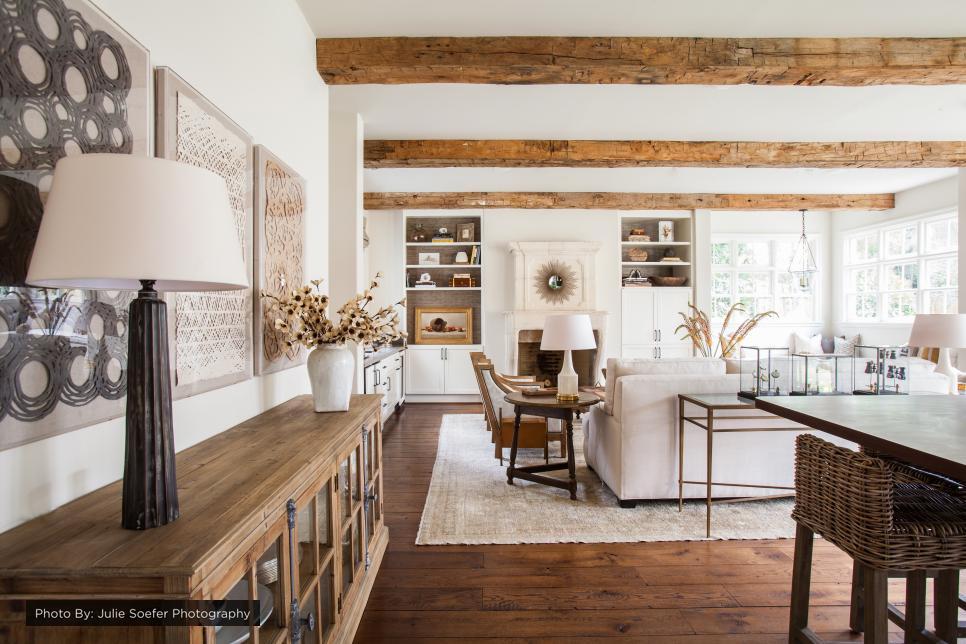 "Whether it's a modern piece or an antique, the first thing we always look for is quality craftsmanship. Regardless of how beautiful it might be, if it's poorly constructed, it's time to walk away. Selecting a quality piece means inspecting the hinges, bolts, and other joints to be sure they're secure, checking the quality and weight of the materials used, and asking questions about when and where the piece was made," says Marie Flanigan, principal designer of Marie Flanigan Interiors located in Houston, Texas. For example, this dining room credenza will be housing dishes and other breakables, therefore it needs to be sturdy enough to carry the weight.
Antique Mirrors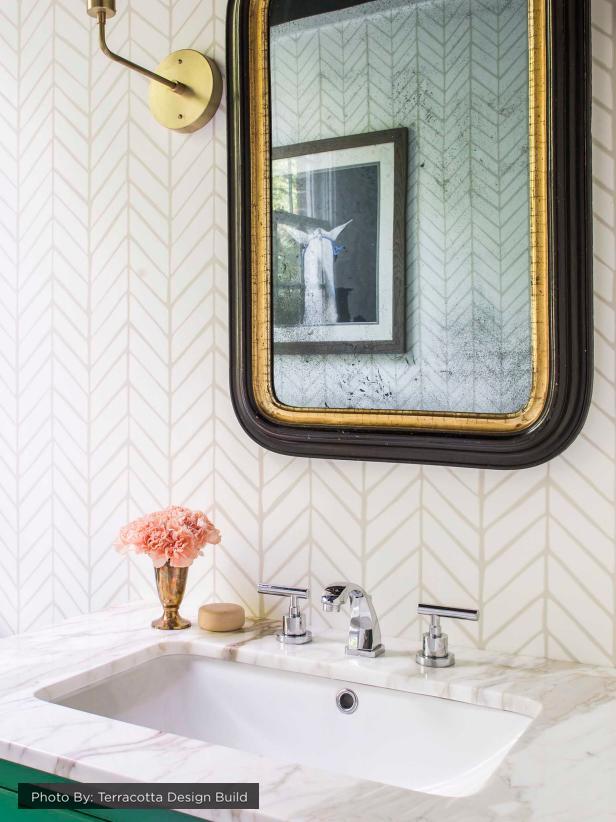 "Antiqued mirrors mixed with modern fixtures" evoke "lifestyle verses newly decorated," explains Ili Hidalgo-Nilsson of Terracotta Design Build located in Atlanta. This antiqued mirror paired with a bold green vanity is a great example of the old mixed with the new, achieving a well-lived look in this home.