My dad used to say he sold houses. But "selling houses" only described the process between him and buyers playing out on paper. The truth is that people overwhelmingly base their buying decisions on emotion—emotion generated from a feeling of home, something that home staging can accomplish. Facts like number of bathrooms, square footage, property taxes tell—but feelings sell.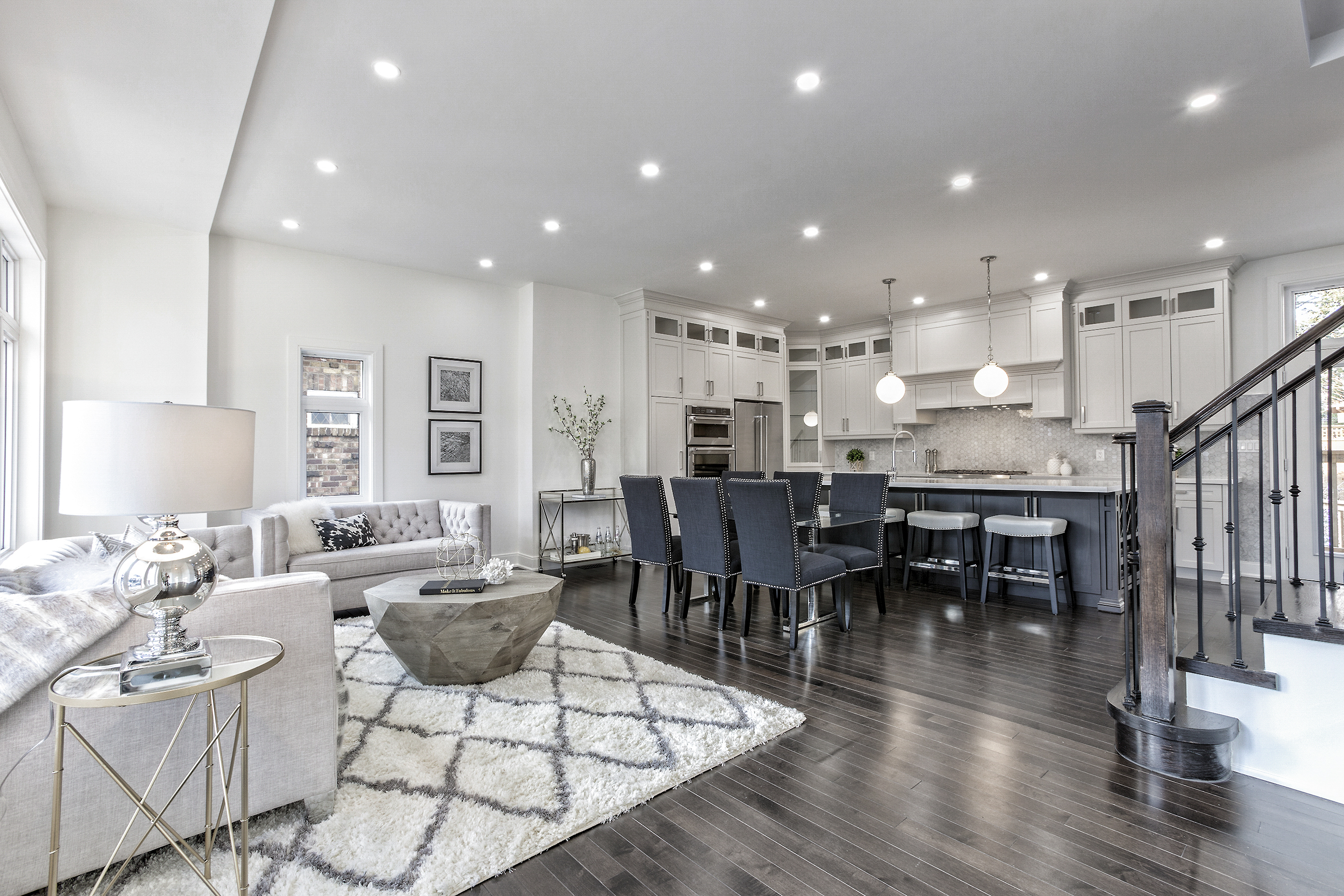 Home staging presents your property to a prospective buyer in an impactful way. It gets them to envision themselves already living there and entices them to feel like, "Yeah, this is home." Cultivating that feeling through home staging helps you sell your property faster. Here's how.
What Is Home Staging?
Start with the mindset that you aren't selling your property to anyone; you're selling the buyer their property. It has to look like theirs—or at least not like yours. Everything that says you, then, has to go. That includes:
Personal family photographs

Soccer schedules and the kids' drawings on the fridge

Toiletries

Shoes and laundry

Your Dallas Cowboys throw pillow

Junk mail

The dog smell you don't even notice anymore

Dishes in the sink and the ring around the tub
Clear away every last scrap of clutter. Paint, caulk, and tackle all of those home repairs you've been putting off forever. With that done, your stage is set. Now to put on your show.
The 3 Most Important Rooms to Stage
You don't have to turn your property into a Better Homes & Gardens photoshoot. But nearly one-third of buyers' agents claimed that home staging raised the property's dollar value 1 to 5 percent, according to a National Association of Realtors (NAR) survey, with another 13 percent of agents attributing a 6 to 10 percent increase to a well-staged home. The potential ROI is certainly there.
The same NAR report reveals that the living room, the kitchen, and the master bath are the most critical areas in the home-staging game, so lend extra attention to these rooms.
1. The Living Room
More people find neutral colors and subtle patterns appealing in a home environment. Create an inviting, warm, and comfortable feel, starting with the living room. It's a place to put your feet up on a big, comfy couch with a few pillows.
Challenge yourself by seeing if you can coax prospective buyers into actually settling down on that couch, the home-buying equivalent of taking a car for a test drive.
2. The Kitchen
Clear your countertops, replace old appliances, and give your cabinets a face-lift if needed, with fresh paint and some new fixtures. Then appeal to buyers' senses by positioning atmospheric details in the kitchen, like a bowl of fresh fruit, a couple of cookbooks, flowers and placemats, and a batch of cookies in the oven.
Better yet, offer prospective buyers a warm cookie as they walk through the thoughtful touches of what could be their future kitchen.
3. The Master Bath
The master bathroom should inspire tranquility. Hide your dingy towels and put out a few big, fluffy white towels in a tasteful wicker basket, along with a couple of spa-worthy body products. Consider lighting a few unscented candles and hang a plush white bathrobe to give prospective buyers an aura of relaxation.
Think about some quick upgrades in your master bathroom, including faucets, towel racks, lighting and mirrors. Empty your medicine cabinet and hang a new shower curtain. And, of course, make sure to scrub every surface and corner.
More Effective Home-Staging Tips You Should Know
Go to a furniture store and you'll see bedroom sets, dining room sets, sofas, and love seats, all surrounded by additional items that make the furniture look more appealing, but actually aren't part of the deal. When staging your home, shoot for that same appeal:
Hang clean, if not new, drapes

Hang a mirror in the living room and front hall

Put up some pictures or paintings

Replace outdated light fixtures

Lighten the load on your bookshelves with some trinkets and short rows of books

Leave a couple of late-issue magazines on the coffee table

Liven up the room with plants

Include a practical appliance on the kitchen counter, like a new coffee maker

Add an occasional accent color from a vase, throw blanket, or a picture frame
As you're putting the home-staging show together, minimize the amount of furniture in each room and ensure rooms have one purpose (e.g. an office, a guest room, or a playroom, but not all three).
Keep closets and the garage tidy and sparsely-inhabited so they look bigger. And one final pro tip: Like colors, keep props neutral. No politics or religion. Show off your musical tastes at your own peril.
How Much Does Home Staging Cost?
Home staging comes at a cost in both dollars and hours. As a loose guideline of what you might want to spend, think about how much a 1 to 5 percent home price increase is worth to you, along with the property's condition and the boundaries of your budget.
If you have room in your budget, but not your calendar, consider hiring a professional home-staging service to get the property ready for you. The cost of professional services varies according to the size of the home and how much of it needs staging.
Your local market is another consideration. A New York City property, for example, likely costs more to stage than a rural home of the same size. That extra cost may be worth it, however, when you consider the steady migration of new home buyers into New York City, ranked 18th on the list of top cities people are moving to.
If you have an empty house, you'll need to rent and haul in more staging furniture. However, if the home is currently occupied—or isn't entirely cleared out—you might spend more for cleaning which can still be cheaper than staging a home from scratch.
Pros and Cons About Virtual Home Staging
Virtual home staging—creating a computer-generated environment for online prospective buyers—has its pros and cons. The advantages of this option include:
Cheaply "furnishing" your home to give a warm, inviting impression

Having flexibility to design each room in various ways to appeal to different people

Showing in-person buyers the many possibilities of each space, including how it looks empty
The one main drawback to virtual home staging is that, unless you also stage your property in reality, you are limiting yourself to the online buying community. Having a good balance that caters to in-person and online buyers is ideal.
Home Staging Helps You Sell Faster
Your goal is to sell your property. In today's market, creating an environment that turns a simple walk-through into a revelatory experience makes all the difference. Home staging empowers you to transform a dry "it has four bedrooms," into "this place has serious potential" without having to say a word.
Article by: kevin kato | BiggerPockets.com