Part 1 of 4
For most folks spending time outside, enjoying the fresh air and taking in the beauty of nature is a very enjoyable way to spend time. A garden can be a little haven - whether it is a small container garden or a rambling landscape.

Last April (2015) I had reached a breaking point. Keeping the grass in our backyard green was proving to be impossible. Our view to the rear yard is through a set of French doors which were salvaged from a home built 1920's. The doors run across the east side of our patio (there used to be a 1970's screened-in porch). The lawn outside the doors was mostly yellow and brown. A few parts were green in color, but as a whole lawn, it just was not something beautiful to look at. I wanted to do something to make the space more visually appealing. I knew low water gardens were becoming all the craze in Southern California so I figured I'd start there.
I went where almost everyone goes to find information. So, I googled my way through garden design, desert landscapes, California native gardens and a barrage of different plant species. The desert type of gardens didn't really interest me. Cactus, etc., are stimulating but I wasn't drawn to the desert style garden. A couple of my neighbors had landscaped their front yards with mostly cactus and it looks too sparse and hard-edged for my taste. What I was attracted to were the California native plants. There were so many textures and colors to choose from. I read about Poppies and Lupines. I came across plant names like Woolypod Milkweed, Botta's Fairy Fan and Mostquito Bills. This type of plant seemed perfect for our environment. It was then decided we were going to design and plant a native California garden.
In the next postings I will share more of our journey to create an awesome garden space. I'll also post some places in Southern California you can purchase native plants and some pictures from our finished garden of course.
For now let's look at some reasons you may want to consider a native plant garden.
Why Garden with Native Plants
Even though we have only received less than average amount of rainfall this year, gardens all around Southern California are thriving.

California's native plants have graced gardens worldwide for over a century. California is becoming famous for landscapes designed with a focus on plants which love the natural splendor of our desert climate. By gardening with native plants, you can bring the beauty of California into your own landscape while also receiving numerous benefits.

Save Water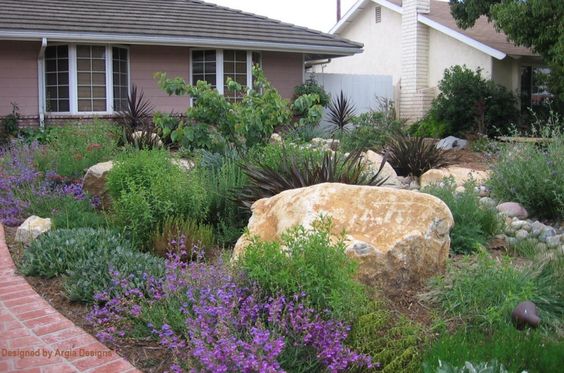 Take advantage of water conserving plants in your landscape. Once established, many California native plants need minimal irrigation beyond normal rainfall. Saving water conserves a vital, limited resource and saves money, too.
Lower Maintenance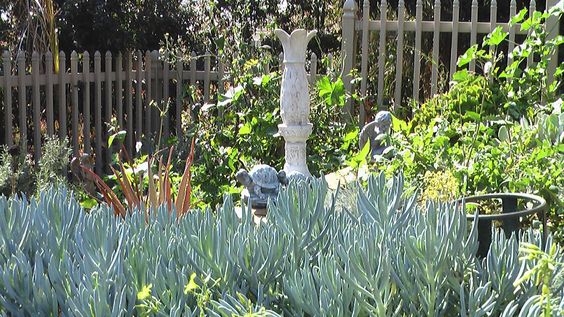 In a garden environment, native plants do best with some attention and care, but require less water, fertilizer, pruning, less or no pesticide, and less of your time to maintain than do many common garden plants.
Reduce Pesticides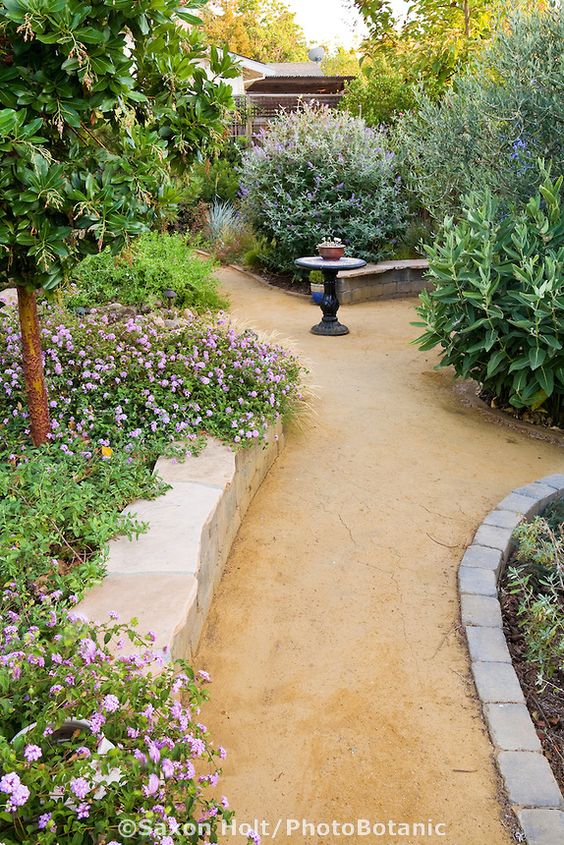 Native plants have developed their own defenses against many pests and diseases. Since most pesticides kill indiscriminately, beneficial insects become secondary targets in the fight against pests. Reducing or eliminating pesticide use lets natural pest control take over and keeps garden toxins out of our creeks and watersheds.
Invite Wildlife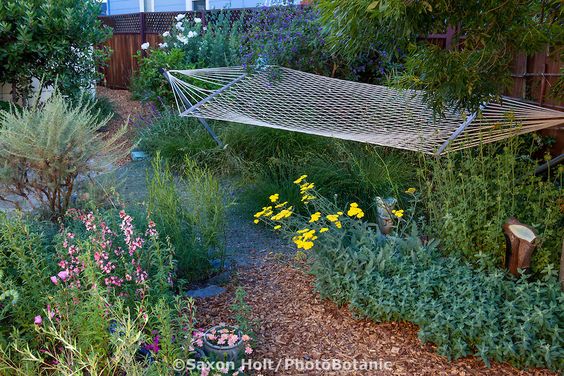 Native plants, hummingbirds, butterflies, and other beneficial insects are "made for each other." Research shows that native wildlife clearly prefers native plants. California's wealth of insect pollinators can improve fruit set in your garden, while a variety of native insects and birds will help keep your landscape free of mosquitoes and plant-eating bugs.
Support Local Ecology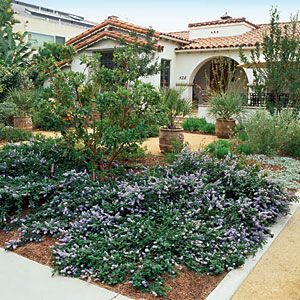 While creating native landscapes can never replace natural habitats lost to development, planting gardens, parks, and roadsides with California native plants can help provide an important bridge to nearby remaining wild areas. Recommend native plants to homeowner associations, neighbors, and civic departments. You can also get involved with local land-use planning processes.
Gardening with California Natives | Part 2: Plant Material